Duralloy – Polycarbonate-ABS Blends
Polycarbonate/Acrylonitrile-Butadiene-Styrene (PC-ABS) blends are an amorphous engineering thermoplastic alloy based on the melt blending of specific grades of polycarbonate and ABS.
The blend technology employed supplies products with an attractive combination of mechanical, thermal and rheological properties. This leads to materials with ease of processing combined with low temperature ductility, excellent impact resistance, good heat resistance and outstanding aesthetics. PC-ABS blends can be tailored to meet specific property requirements to achieve a balance between performance, cost and processability.
PC-ABS blends are used in a wide variety of applications including automotive exterior and interior components, medical hardware, electrical housings, computers, monitors, business equipment housings and enclosures. The material can be modified by the addition of glass fiber (strength & rigidity), mineral fillers (rigidity and lower CLTE) and flame retardant (environmentally conforming).
PC-ABS should be used for appearance housings, and structural parts which need stiffness, gloss, impact and heat resistance which is higher than ABS, but requiring costs below Polycarbonate. Housings requiring UL V0, but not 5VA – that is, portable electronic devices, not permanently fixed electric devices, are also good applications for PC/ABS.
Others include appearance parts requiring colour fastness under interior UV light, automotive interior parts where temperature environment is between 80 C and 110 C – "above the beltline" applications, and where non-shattering ductility is required like instrument panel retainers. Applications such as painted exterior automotive parts requiring low temperature impact greater than 50 kJ/m2 is another place where PC/ABS should be used. Any outdoor application should be painted.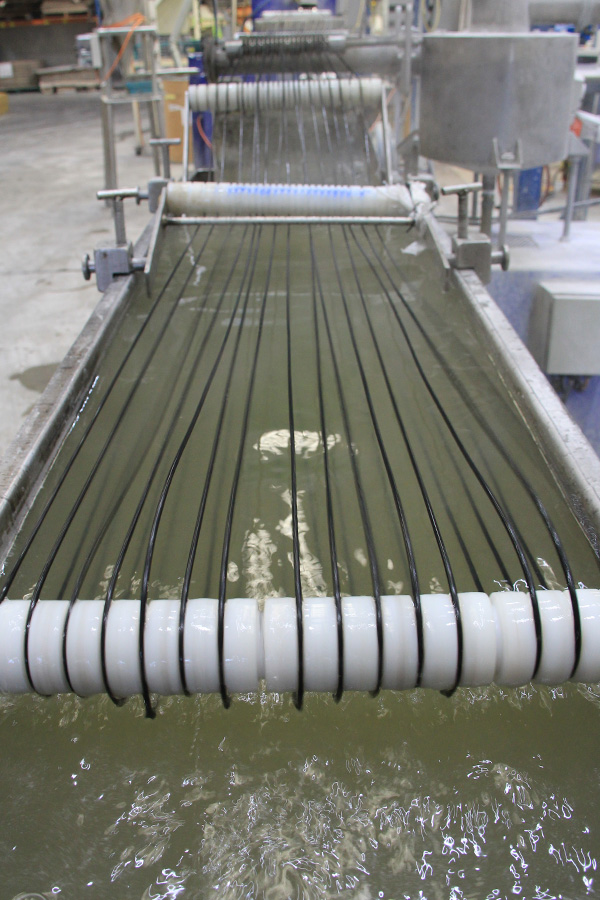 Key Benefits
Impact resistance between ABS and PC, (50 – 75 kJ/m2)
Strength and stiffness between PC and ABS
Heat resistance superior to ABS, less than PC
Flame retardant system more stable in processing than ABS
Very good indoor UV light colour stability
Low temperature impact and ductility
Superior processability to PC
Applications
Portable appliances, flashlights, phones
Laptop computer cases
Keyboards, monitors, printer enclosures
Automotive instrument panel retainers
Wheel covers
Small tractor hoods
Non-professional safety helmet