Polybutylene terephthalate is a semi-crystalline thermoplastic polyester resin. Semi-crystalline polymers have much better chemical resistance than amorphous materials due to the structure of the polymer.
Duranite resins are characterized by their ability to combine excellent heat and chemical resistance performance, as well as outstanding electrical properties with exceptionally good processability and surface appearance. They also have very good friction and wear resistance due to the inherent surface lubricity of the polymer.
Duranite is used in a variety of industrial applications, including electronics, electrical, automotive, domestic and medical appliances and sporting goods.
Duranite has excellent dimensional stability, low moisture absorption, and powerful insulation resistance. Unfilled PBT grades have a wide range of melt viscosities to provide processing latitude in injection moulding and in extrusion techniques ranging from melt-blowing of Duranite fibers to production of PBT rod and slab, fiber optic buffer tubes or brake cable liners. Reinforced Duranite applications include automotive ignition and electrical system parts; electrical and electronic connectors and sockets; switches, bobbins and motor housings and insulation; appliance housings, handles and bases.
Flame-retardant Duranite and lubricated Duranite versions can be formulated in both unreinforced and reinforced grades.
Duranite can be engineered with all of the following attributes:
Impact modified – (Improved Strength & Stiffness attributes)
Glass Fiber reinforced – (Improved Strength, Stiffness & Dimensional Stability at high extrusion temperatures)
Glass Fiber & Impact modified – (As above + Improved surface appearance)
Mineral reinforced – (Enhances Strength, Stiffness & maintains typical chemical resistance)
Glass & Mineral reinforced – (Excellent balance of mechanical properties combined with minimal warpage)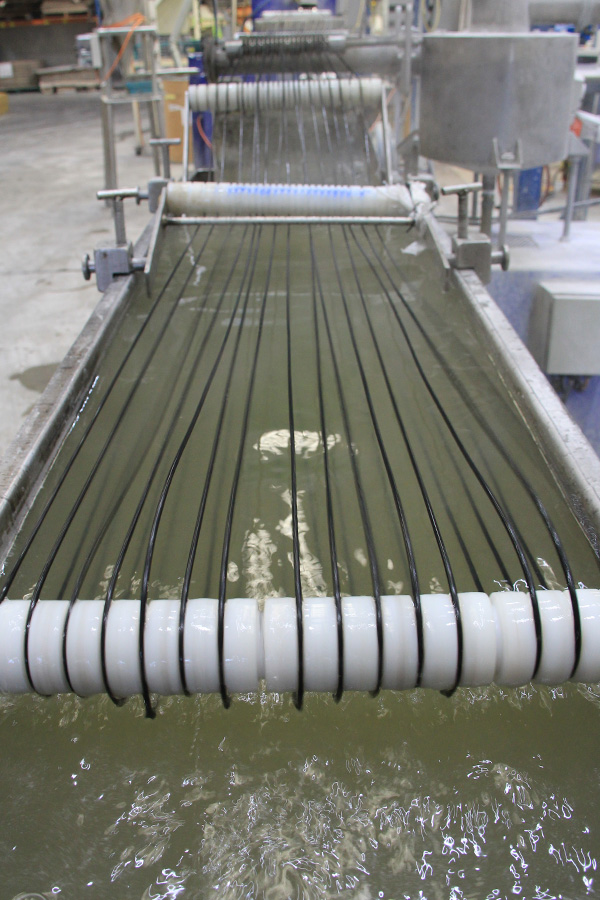 Key Benefits
High strength
Excellent stiffness-to-weight ratio
Good toughness
Low moisture absorption
Very high electrical insulation properties
Low dielectric loss
Broad chemical resistance
High temperature capability
Good overall environmental resistance
Non-halogenated flame retardant grades
Medical grades available
Good mouldability with fast cycles
Colourable, paintable and metallizable